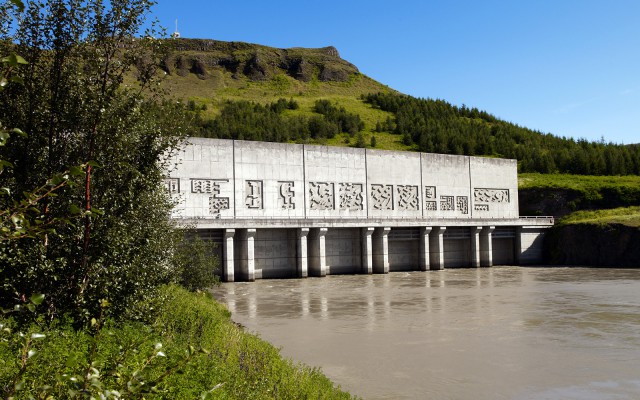 Fyrirhuguð verkframkvæmd:
BÚRFELL EXTENSION
HYDROELECTRIC PROJECT
CIVIL WORKS – PRELIMINARY INFORMATION
Information about an upcoming project that Landsvirkjun is planning.
"Landsvirkjun, the National Power Company of Iceland, intends to increase the installed power of the current Búrfell HEP, with one 100 MW generating unit, by building a new underground powerhouse in close proximity to the existing one. Búrfell HEP is on the Þjórsá River in the south of Iceland. Landsvirkjun is currently preparing tender documents for the works and expects to have the generating unit ready for operation in April 2018.
The project works will be divided into several contracts.
The BUR-01 contract form will be based on the FIDIC Conditions of Contracts for Construction – The Red Book and will mainly include the construction of a headrace canal, power intake, vertical steel lined pressure shaft, underground powerhouse, access tunnel, cable tunnel, tailrace tunnel, tailrace canal and other pertinent hydroelectric structures.
The information provided in this document are for information only. The main features of the
Project may be subject to change during the tender and final design stage to reflect the technical and economic optimization of the Project."